Daniel's Men Breakfast
Tuesday, July 17, 2018, 6:30 AM - 7:45 AM
The ministry of Daniel's Men is to help men become men of purpose, prayer, and partners. One of the regular activities is a quarterly breakfast with inspiring speakers. Tickets for the breakfast are $5.00 per person.
Our next Daniel's Men Breakfast is Tuesday, July 17, at 6:30 a.m. The speaker is Northwestern State University Head Basketball Coach Mike McConathy.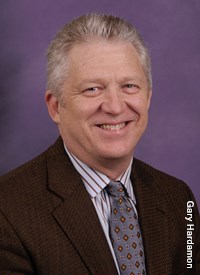 In Southland Conference and Louisiana basketball history, Mike McConathy has a unique and remarkable place as a player and head coach.

He's regarded as one of the greatest players in state and conference history, scoring 2,033 points (20.7 per game) from 1973-77 at Louisiana Tech, leading the Bulldogs to the 1976 conference crown as the Southland Player of the Year.

He ranks among the greatest coaches too, after his 18th season at Northwestern State, where his father (John), his sons (Michael and Logan), and his uncles (George and Leslie) all played.

McConathy notched his 600th career collegiate coaching victory and coached his 1,000th college contest in 2015-16. With 632 victories in 33 seasons, he is the winningest college coach in Louisiana basketball history.

His teams have scored road wins over Oklahoma State, Mississippi State, Auburn and Oregon State, and also knocked off No. 15 Iowa in a 14 vs. 3 seed upset in the 2006 NCAA Tournament.

He is a master of March Madness. McConathy's Demons have made seven Southland Tournament championship game appearances in their 12 conference tourney trips during his first 15 seasons. Only the Demons (2005-08) and Louisiana-Monroe (1990-93) have made four straight championship game appearances in the five decades of Southland basketball competition. NSU is 18-9 in Southland Tournament play, and captured the 2013 Southland Tournament crown.

That '13 title gave NSU its third NCAA Tournament appearance under McConathy. NSU is 2-3 in the "Big Dance," beating Winthrop (2001) and Iowa (2006).

McConathy's core philosophies include the belief "the MVP of our team IS our team." His use of a deep rotation, often with wave substitutions of five-for-five, is a tried-and-true method that annually has NSU playing its best basketball down the stretch.

Less than two dozen Division I basketball coaches have been at their current school for 18 years. His peers in this distinction include Mike Krzyzewski (Duke), Tom Izzo (Michigan State), and Jim Boeheim (Syracuse).

Since the start of his 16 seasons as coach at Bossier Parish Community College in his hometown, McConathy has constantly promoted educational values for, and with, his players. Almost 90 percent of the seniors in his NSU program have graduated.

Four Division I head coaches – Virginia Tech's Buzz Williams, New Mexico State's Paul Weir, McNeese's Dave Simmons and Mark Slessinger of New Orleans – have served on his Demon coaching staff. Slessinger, Weir, and Williams all led their teams to the 2017 NCAA Tournament.
For more information contact:
Ray Swift
Administrative Pastor
337-593-3644