Mission Statement
First Baptist Christian School is committed to partnering with parents to equip students to reach their full potential by providing academic excellence in a Christian environment.
Core Values
Embracing a Christian worldview
Excelling in academics
Educating with a Biblical curriculum
Equipping in discipleship
Exemplifying Christian leadership
Engaging parents and families
Encouraging evangelistic focus
What We Offer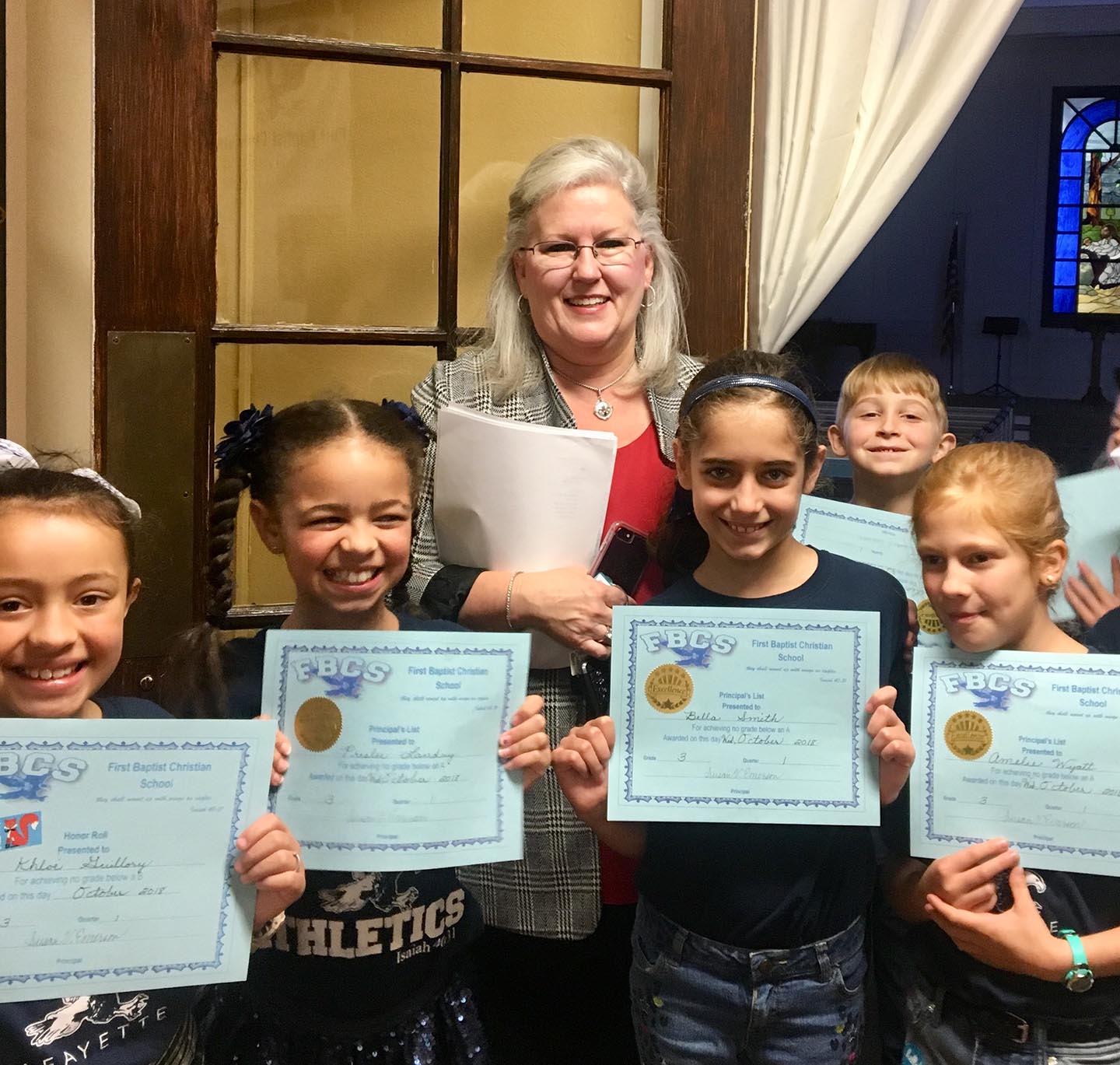 Christian Curriculum
Our curriculum includes such publishers as Bob Jones, Glencoe, Clairmont, and ABEKA. Core classes include Bible, language arts, math, science, and social studies.
Christian Certified Teachers
Lower student-teacher ratios promote a more individualized learning environment.
State Approved PreK3 - 12th Grades
FBCS meets the requirements set by the State Department of Education.

Enrichment Opportunities
In addition to offering standard enrichment opportunities such as library and PE, FBCS offers fun and exciting enrichment classes such as Spanish, art, computer, and music.
Technological Advancements
Technological advances such as Promethean boards make learning more interactive, fun and enjoyable.
Athletics
FBCS offers a wide variety of athletic programs including volleyball, basketball, and baseball. Students must maintain a 2.0 GPA in core subjects to participate in sports.
Member School of SBACS and ACSI
FBCS is a member school of the Southern Baptist Association of Christian Schools (SBACS) and the Association of Christian Schools International (ACSI) and participates in ACSI competitions such as Math Olympics, Creative Writing, Art Festival, Speech Meet, and Spelling Bees.
Chapel
Students participate in Chapel services led by our Ministers.
Lunchroom
Hot lunches are available daily.
After School Care
After school care is available until 5:30 p.m.
Secure Environment
Buildings are access controlled to provide a safe and secure environment.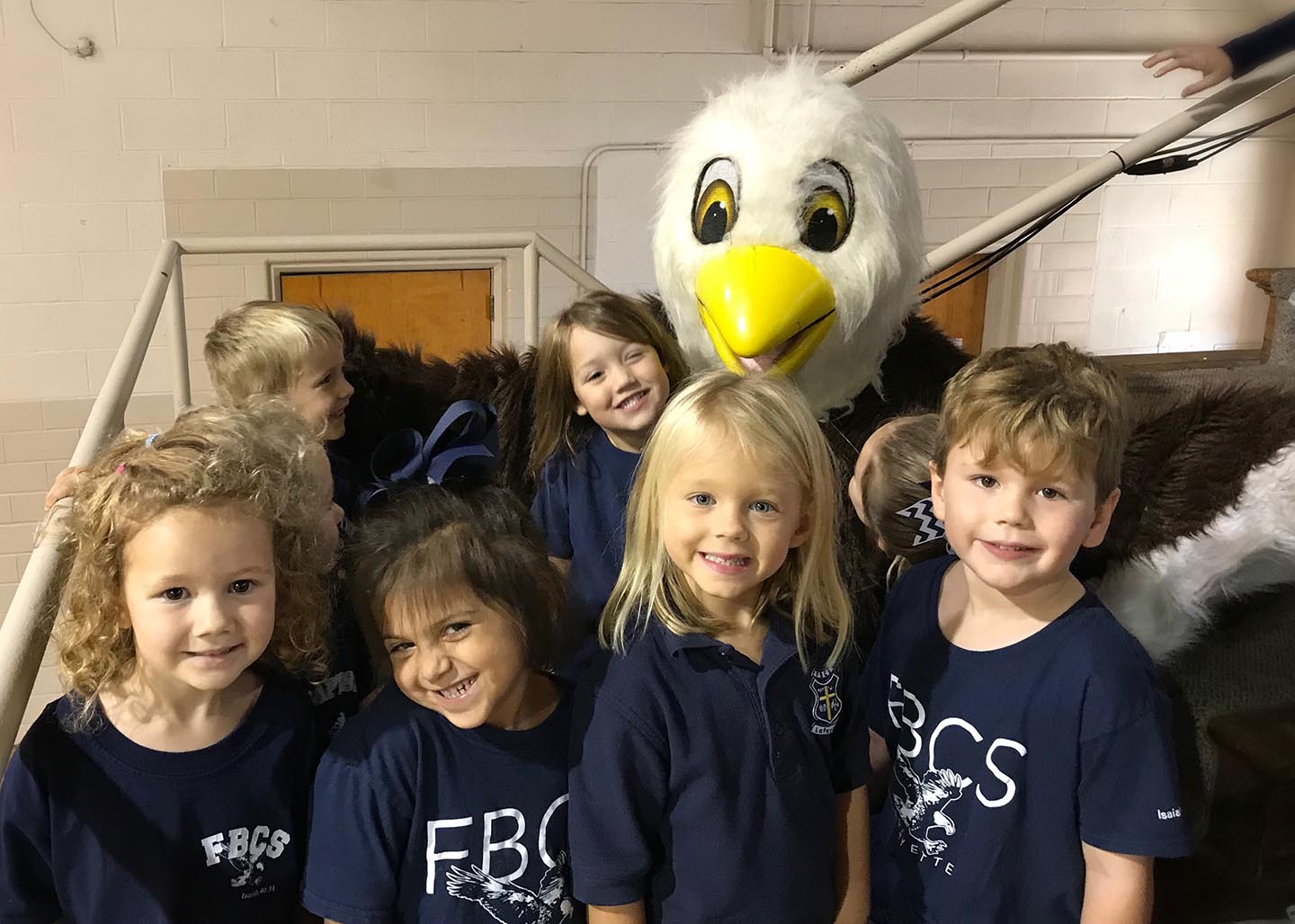 Admission
FBCS offers competitive/affordable tuition.
Admission testing is required.
School tours are available upon request.
FBCS does not discriminate on the basis of race, sex, creed, religion, color or national origin.
Support
First Baptist Christian School is a privately run school and as such is very thankful to our financial supporters. God has truly blessed our efforts and provided for us through many generous and gracious donations.
For more information on admissions, enrollment or donating, please contact the main office at 337-237-1546.
FOR MORE INFORMATION ABOUT FBCS:

Susan Emerson
Principal
337-237-1546