Please note - some information on this page is inaccurate due to the COVID-19 pandemic. Please email if you have questions about something you see here.
First Baptist Loves Lafayette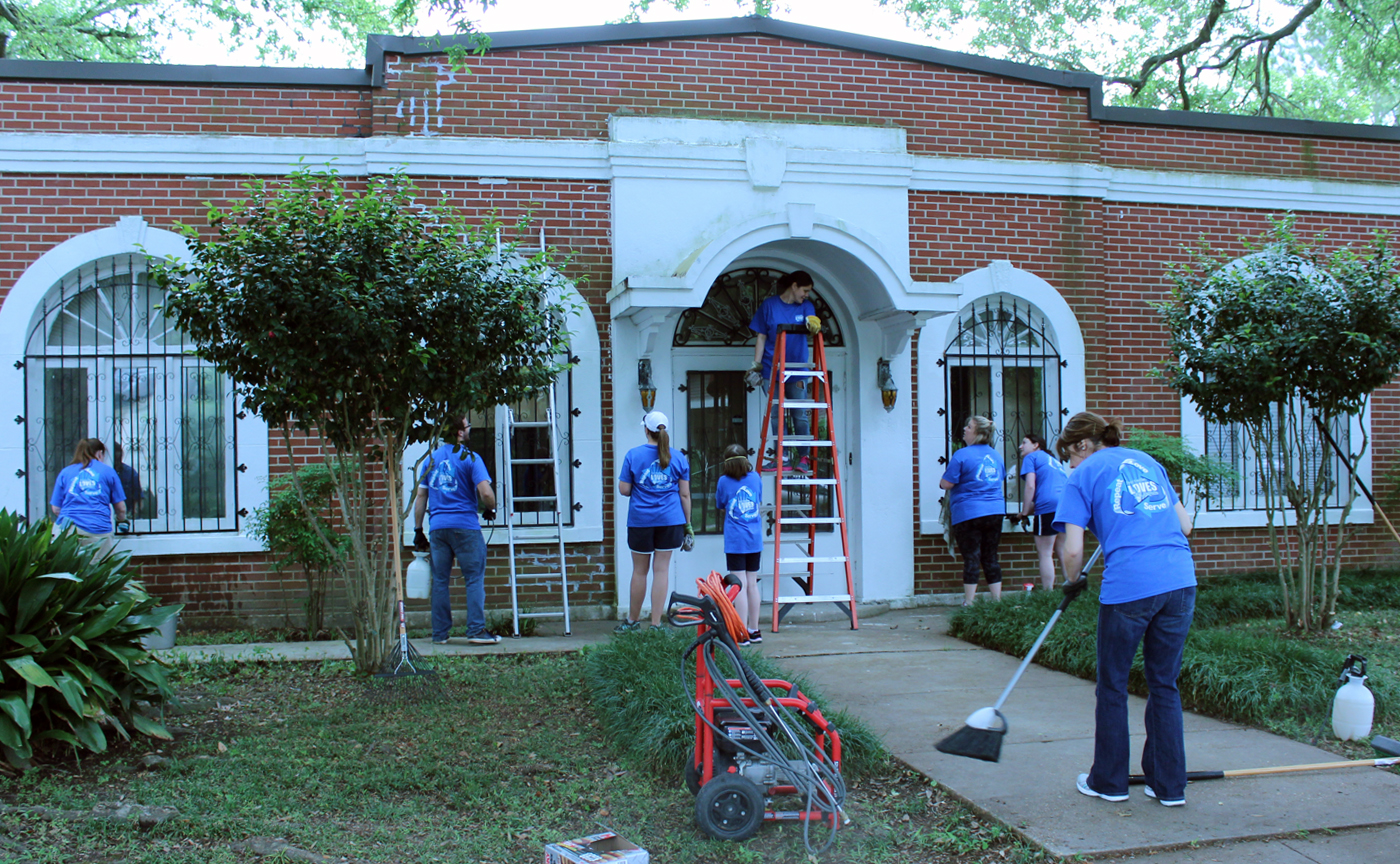 For over a decade a highlight of the spring has been First Baptist Loves Lafayette, a day of community missions and ministry. Members are involved in compassion ministry projects including home repair and landscaping for senior adults, preparing meals for police and fire departments, painting and other repairs at city parks, visiting and singing at nursing homes, and many other activities.
Mission Trips
Each year several hundred First Baptist members participate in mission trips. These trips occur primarily but not exclusively during the summer months. Activities range from backyard Bible clubs and evangelistic crusades to construction work, medical missions, musical concerts, and other efforts to share the love of Christ around the world. You can watch videos of trips to Romania, Brazil, Nicaragua, and Haiti online.
Language Missions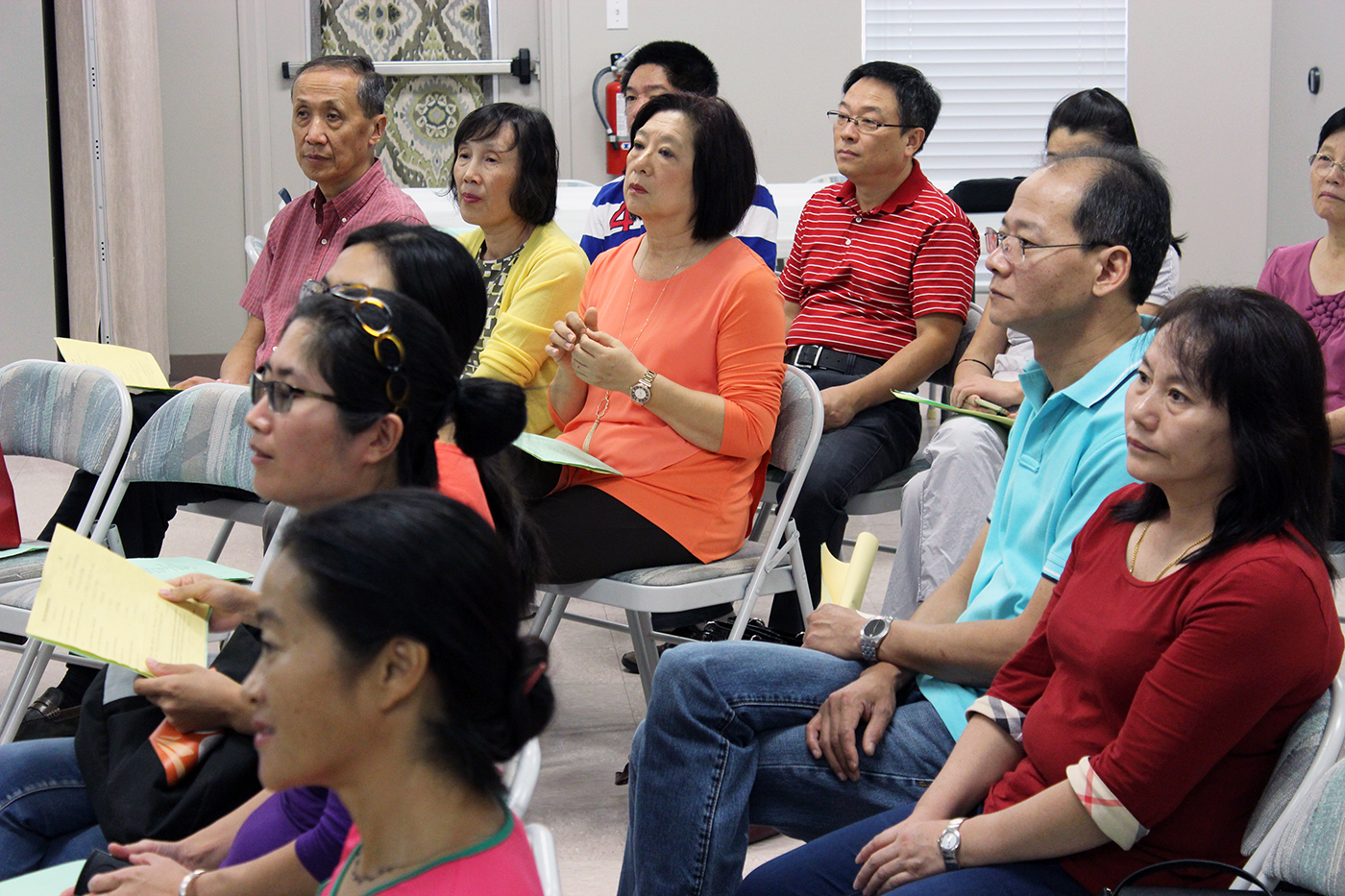 First Baptist sponsors three language mission groups. The Chinese ministry meets at 1111 Lee Avenue and provides a full slate of activities from Bible study to grocery shopping trips. This group worships at the 10:45 a.m. service. The Hispanic ministry meets on the main campus for Sunday School at 9:30 a.m. and worships at 10:45 a.m.
Missions Heritage
Special church-wide emphases four times each year support missions in the association, state, nation, and around the world. Each of these week-long efforts includes mission studies and is named for a missionary who did pioneer work and contributed to the rich heritage of Southern Baptist missions.
Missions Education

Missions education begins with preschoolers and continues through adults. Mission Friends, GAs and RAs meet weekly during the school year. Acteens meet monthly and often participate in field trips. Adults meet several times each month for prayer, missions studies, and visitation.
Escape From Poverty
Escape from Poverty is a practical Christian discipleship program targeted to those who are struggling financially and in other areas of life. Participants find hope, success, and life transformation within a faith-based environment. First Baptist partners with EFP in their Success Series classes and provides mentors, budget counselors and people to teach life skills from within our church family. To find out more about how you can be a part of this ministry, watch this short video.
Compassion International
Compassion International is a child-advocacy ministry that pairs compassionate people with those who are suffering from poverty. The ministry releases children from spiritual, economic, social, and physical poverty. The goal is for each child to become a responsible and fulfilled adult. First Baptist Lafayette partners with First Baptist Church El Sinai in the town of Santa Catarina Masahuat, El Salvador, through Compassion. Our members have sponsored almost 200 children that participate in the ministry there.
FOR MORE INFORMATION ABOUT MISSIONS:
Ray Swift
Administrative Pastor
337-593-3645