For Parents and Preschoolers
Our Preschool Ministry is designed to serve both parents and their preschoolers. We provide a secure, clean, professionally staffed place where babies through kindergartners can have age-appropriate learning and fun. Your little ones, who are not ready for corporate worship, are cared for while you worship worry free and without those "little distractions." We also provide fellowship and educational opportunities for parents throughout the year.
Sunday School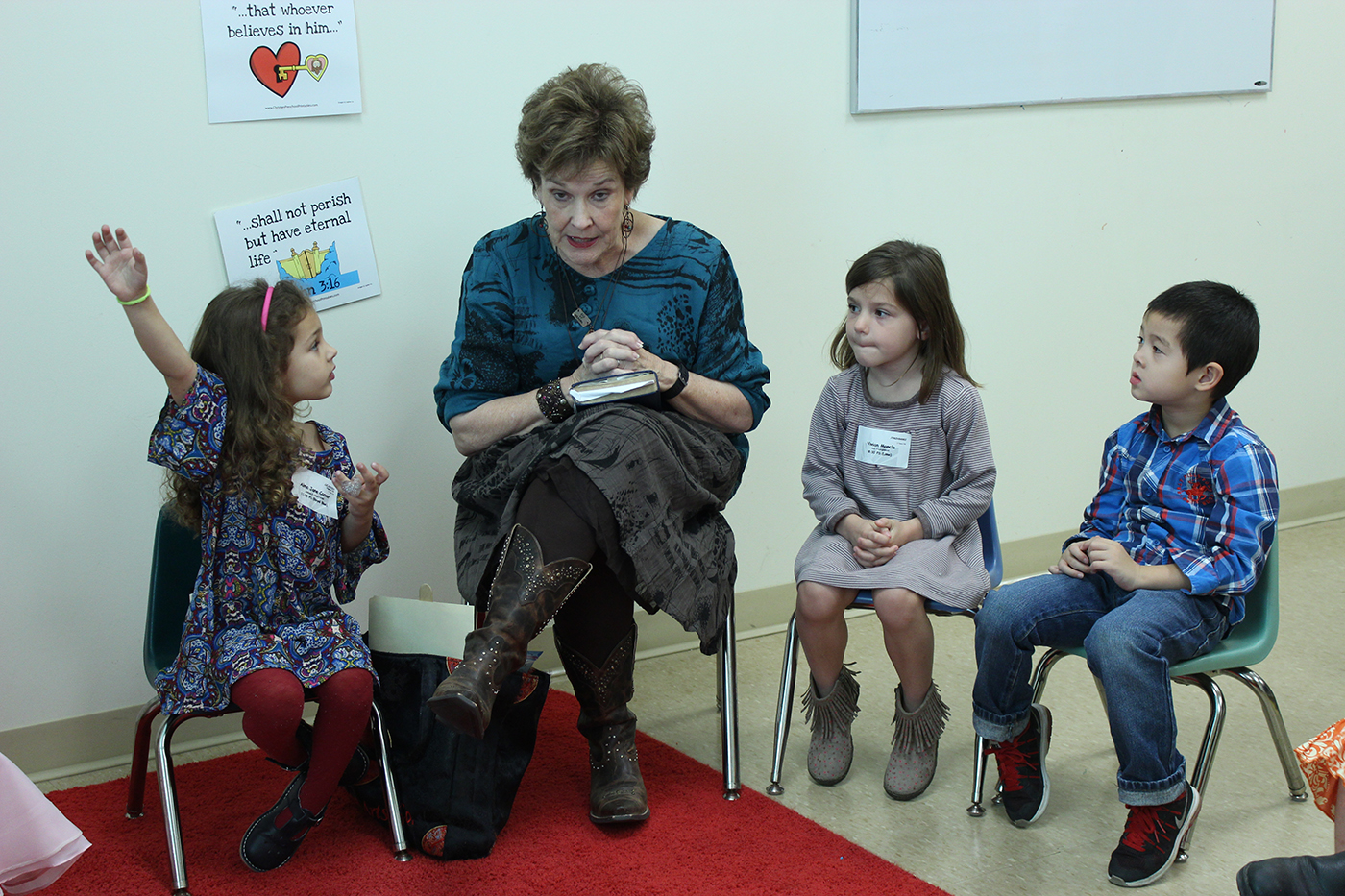 Sunday School teaches preschoolers that church is a place where they are loved and accepted. The Bible is used by teachers while children enjoy developmentally appropriate activities. Sunday School meets 9:30 a.m.
Music and Worship
Music activity groups provide preschoolers with opportunities to learn spiritual truths through music. Preschoolers learn to sing, play instruments, perform drama, and experience worship each Sunday evening. They also have opportunities throughout the year to perform in worship services.
Missions
Mission Friends is a missions education opportunity designed especially for preschoolers. They are given the opportunity to learn about missionaries and experience missions through hands-on activities and lessons.
FOR MORE ABOUT PRESCHOOL MINISTRY:
Barbara Accardo
Preschool Director
337-593-3671